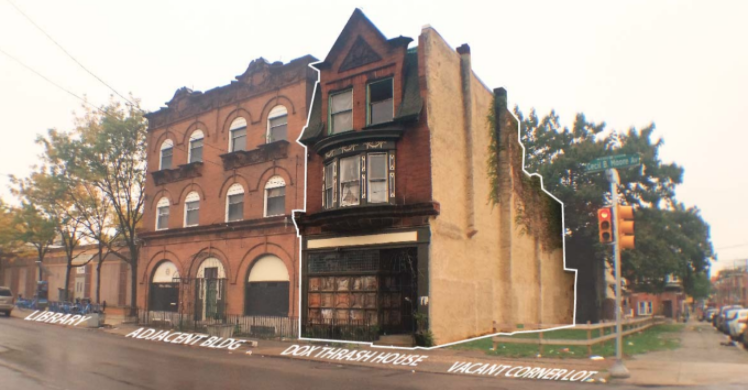 The 2340 Cecil B. Moore Avenue home of prominent mid-20th-century Black artist Dox Thrash has sat vacant in the Sharswood neighborhood of North Philadelphia since the 1990s. As the property fell into disrepair, local community groups advocated to preserve Thrash's legacy. They proposed plans to repurpose this historic African American landmark as a multi-purpose residential and commercial space. However, they would need coordinated, community-driven stakeholder engagement and financial support to make their vision come to life.
Nonprofit organization Beech Community Services (BCS), a key stakeholder in the Dox Thrash House preservation efforts, consulted The Intersect for help. The Intersect is now working to support project development and management and the creation of an effective execution strategy. Our scope of work includes identifying and acquiring project funding, engaging community stakeholders, and helping identify tenants interested in leasing the rehabbed space. Current project partners include Consortium of Cecil B. Moore Organizations, LISC, Habitat for Humanity, Dox Thrash Committee, and The Preservation Alliance.
Learn more on the BCS website.