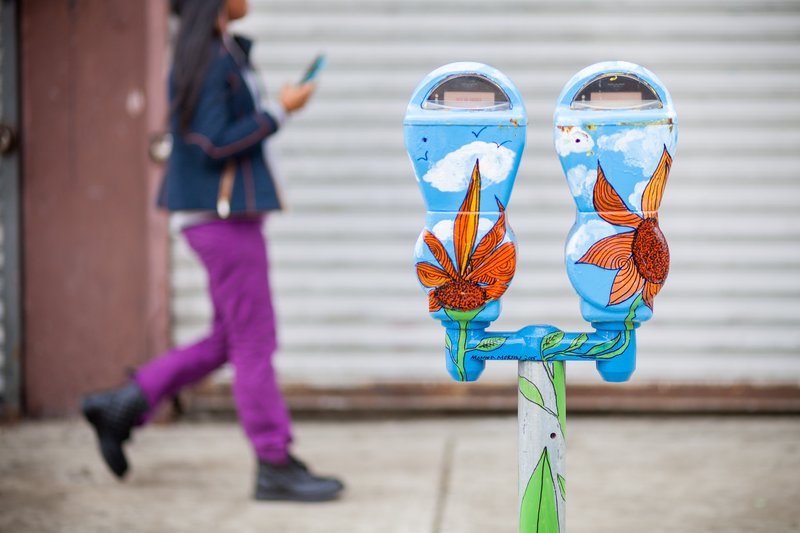 Seeking to reestablish the cultural vibrancy that once defined the 52nd Street commercial corridor in West Philadelphia, The Intersect founder Akeem Dixon and fellow community organizers developed a plan to inject creativity and local talent into the revitalization process. Recognizing the power of public art to bring people together and instill a sense of place and community pride, they engaged local artists to help give old parking meters a much-needed facelift along the 52nd Street corridor.
Serving as 52nd Street corridor manager through The Enterprise Center Community Development Corporation, Akeem worked with Small But Mighty Arts, a Black-owned organization that supports local artists. Small But Mighty Arts helped put out a call for proposals, requesting mural design submissions from local artists who would then paint their designs onto 52nd Street parking meters. After receiving many strong proposals, the project leaders commissioned 10 artists to spruce up 56 meters, with Philadelphia LISC helping to fund the project.

For more information about the project, check out this article from Philly Voice.