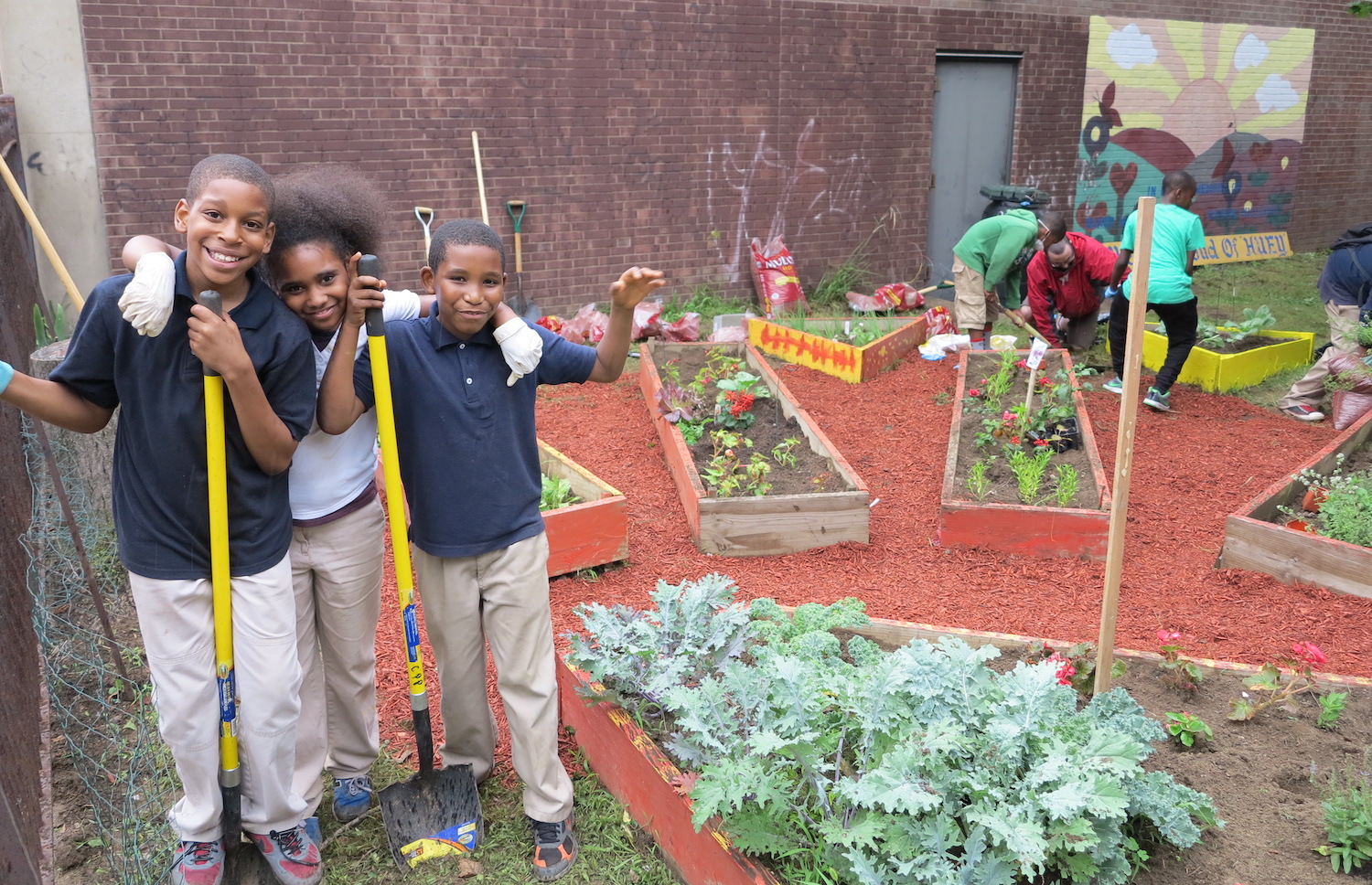 Only positive results can grow when high school and middle school students, funders, and residents collaborate to renovate a not-so-green space. After a West Philadelphia high school student contacted Akeem Dixon, The Intersect founder and CEO, about a class project to beautify the neighborhood, Akeem successfully pitched the idea of building a pop-up garden on a hardly used plot of land at a nearby elementary school to key stakeholders, including students, school administration, and community partners. 
With Akeem coordinating the project, the students created a beautiful pop-up garden at Samuel B. Huey Elementary School (now Global Leadership Academy) led by freshmen at the Science Leadership Academy (SLA), Huey Garden Club students, and Lowe's who helped fund the project. Participating students applied fresh coats of paint to raised gardening beds, added new flowering plants to veggies already growing in the garden, and installed repurposed shipping pallets as benches. Also, Friends of Malcolm X Park leader Greg Cojulun met with students to discuss the importance of community, green space, park maintenance, and more.

Learn more in this article from WHYY.