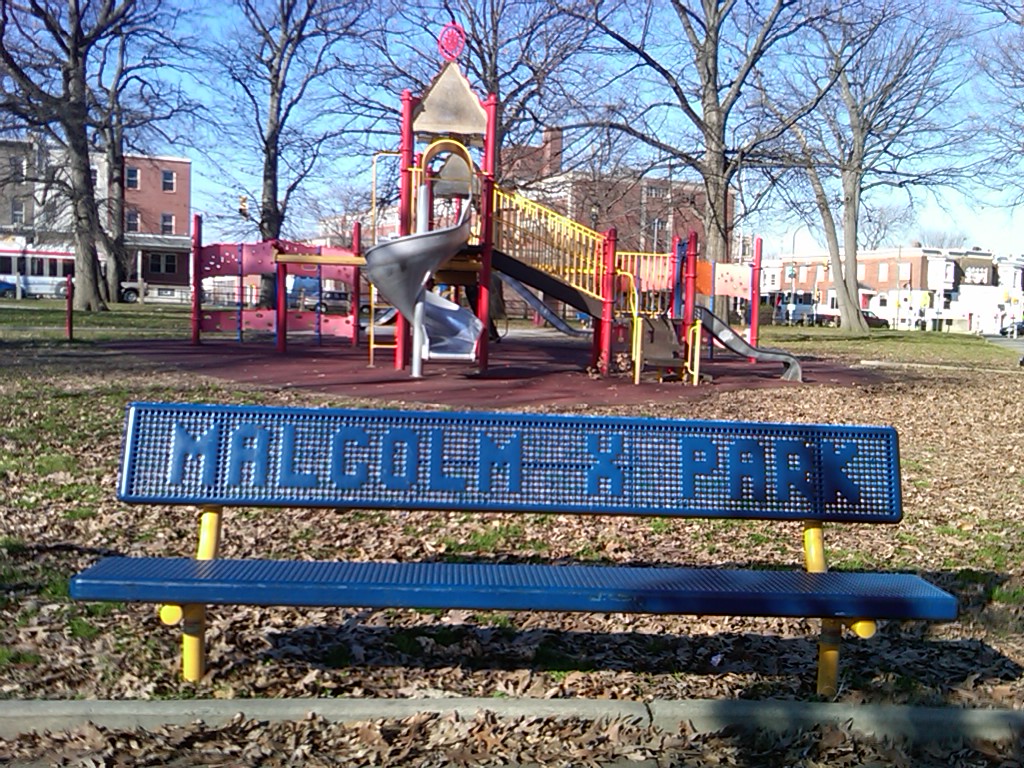 An anchor green space in West Philadelphia, Malcolm X Park is a go-to spot among neighborhood residents for socializing, exercising, live entertainment, and more. Supported by a renewed commitment from the City of Philadelphia and local organizations to reinvest along the 52nd Street corridor, The Intersect founder and CEO Akeem Dixon worked with community association Friends of Malcolm X Park and local investors to install new signage and seating in the park. 
"It's great to see one of the anchors of the 52nd Street Commercial Corridor getting new benches and signage," Akeem explained. "This accomplishment illustrates the commitment and collaboration it takes between community residents and city agencies to improve neighborhood assets. The Friends of Malcolm X Park do an excellent job of not only maintaining the park but also working tirelessly to obtain resources to improve what many feel is the centerpiece of the corridor as it serves as a melting pot for both new and established residents."
Learn more in this article from the University City Review.